Print this Page
---
MY ROLE:
User Interface Design

Wireframe
Low- and high-Fidelity Prototype
Interaction Design
Visual Design
TIME:
Jan. 2017 – April 2017
COLLABORATED WITH:
Julia Green
Vikram Bendapudi
---
Introduction
Medlist is a tool that helps medical caregivers track, manage their patients' medication during the treatment.
The children with complex chronic conditions usually need to take dozens of different medications via multiple routes during the treatment. So it is quite possible to forget or make mistakes, which sometimes is dangers. A well-organized medication administration tool can help manage the medication easier and prevent medication errors.
A Caregiver's Missions on Medication:
Reading the label and following the instructions for each medication
Watching for side-effects, such as confusion or dizziness, and calling the doctor or home care nurse with any changes in the patient's condition
Reminding the patient to take the medications at the right time and in the right dose
Help patients to take medication through different route, like oral, G-tube and subcutaneous.
Add notes, and track patients' conditions.
​
The Tasks of the Interaction
Add medication
Add notes (Note, Measurement)
Store the medication information.
Remind users to take the medication.
Direct user to do certain tasks.
Display the information: how to give medicine, name of the medication…
An Example of Medication List
The staff of CCHMC provided us with a medication list for a young chronic patient. The list includes the name, taking time, frequency and other instructions of each medication. There are nine medicines on the list with three different given routes: oral, gastrostomy tube(G-tube) and subcutaneous.
Medications Categorized by the Routes of Administration
G-tube
---
HYDROmorphone (DILAUDID)
ferrous sulfate (FER-IRON)
Oral
---
atorvastatin (LIPITOR) tablet
carvedilol (COREG) tablet
fenofibric acid (TRILIPIX) capsules
lansoprazole (PREVACID)
levETIREcetam (KEPPRA)
Subcutaneous
---
insulin detemir (LEVEMIR) 16 Units
Ideation
The following diagram shows the main features of the concept.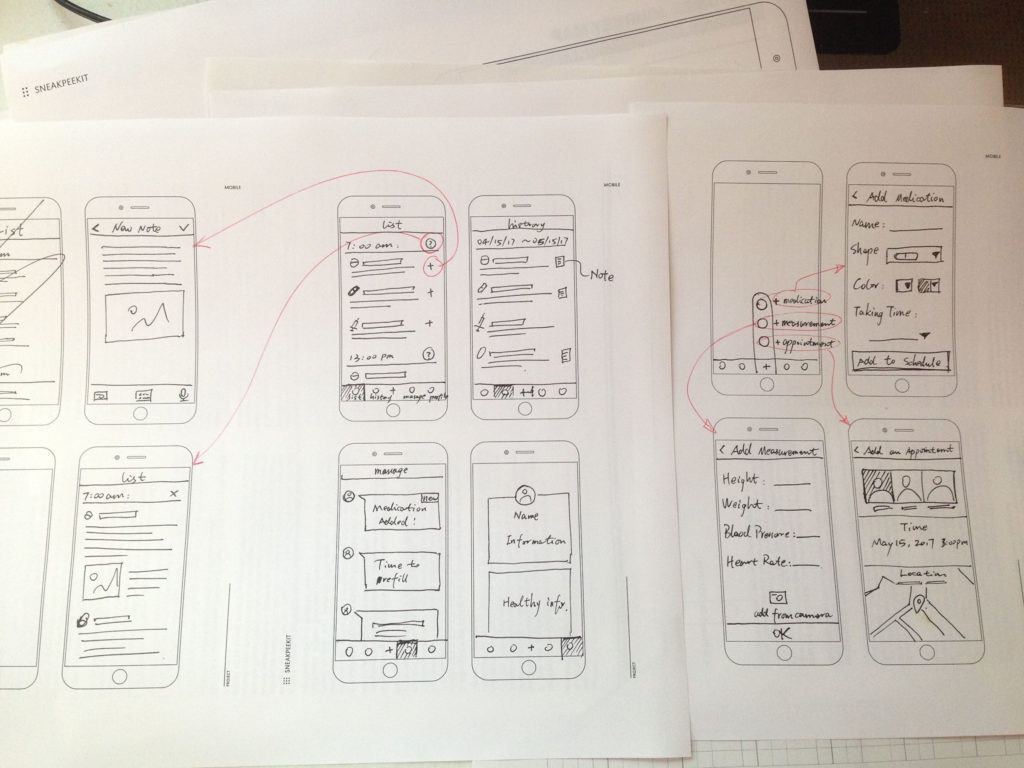 Wireframe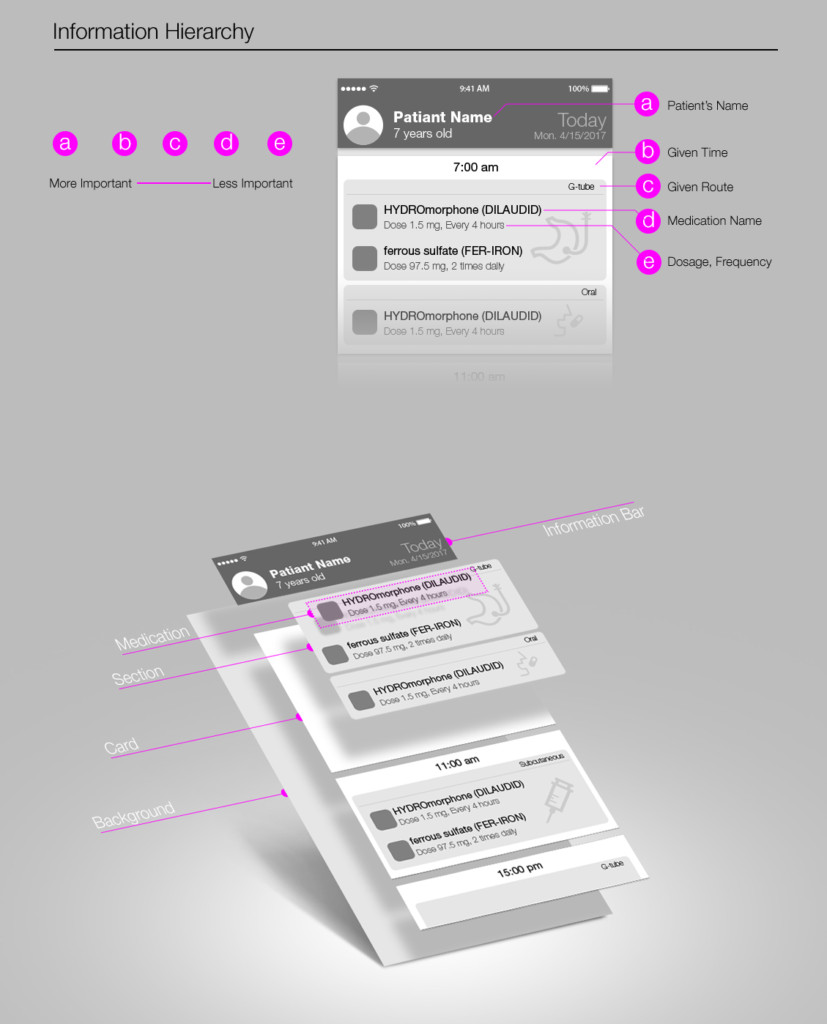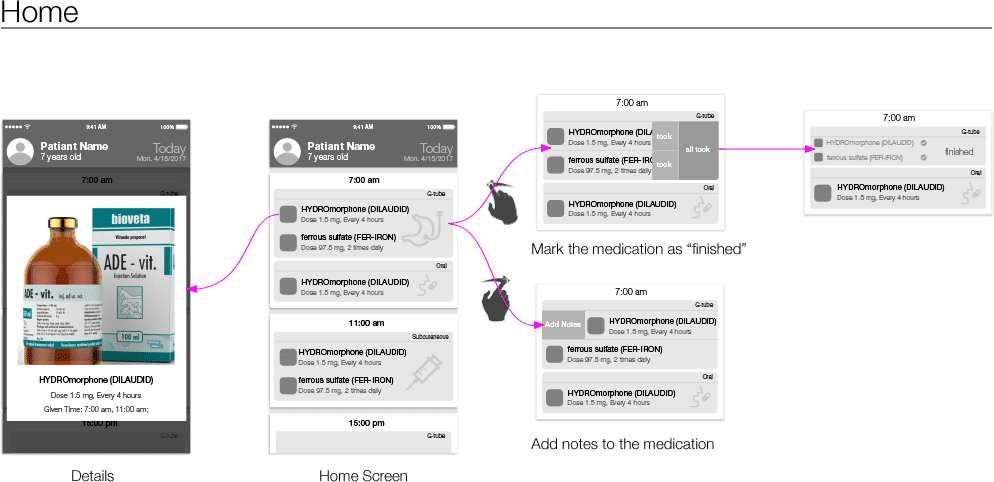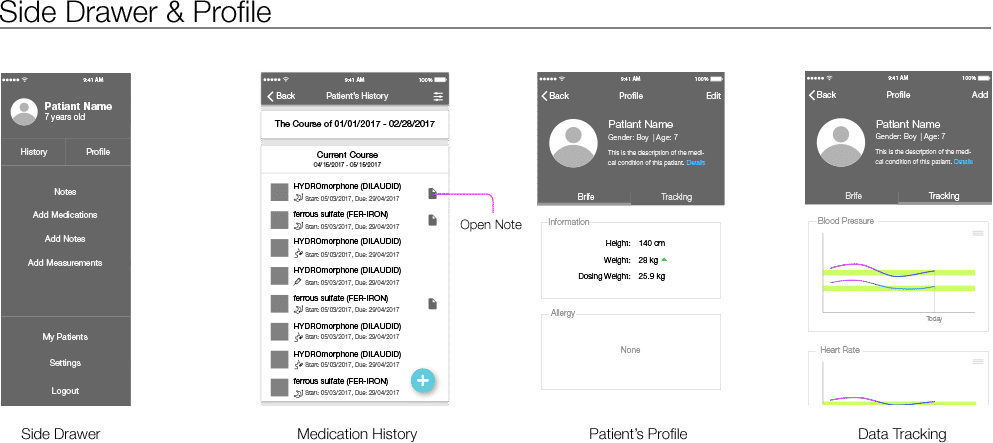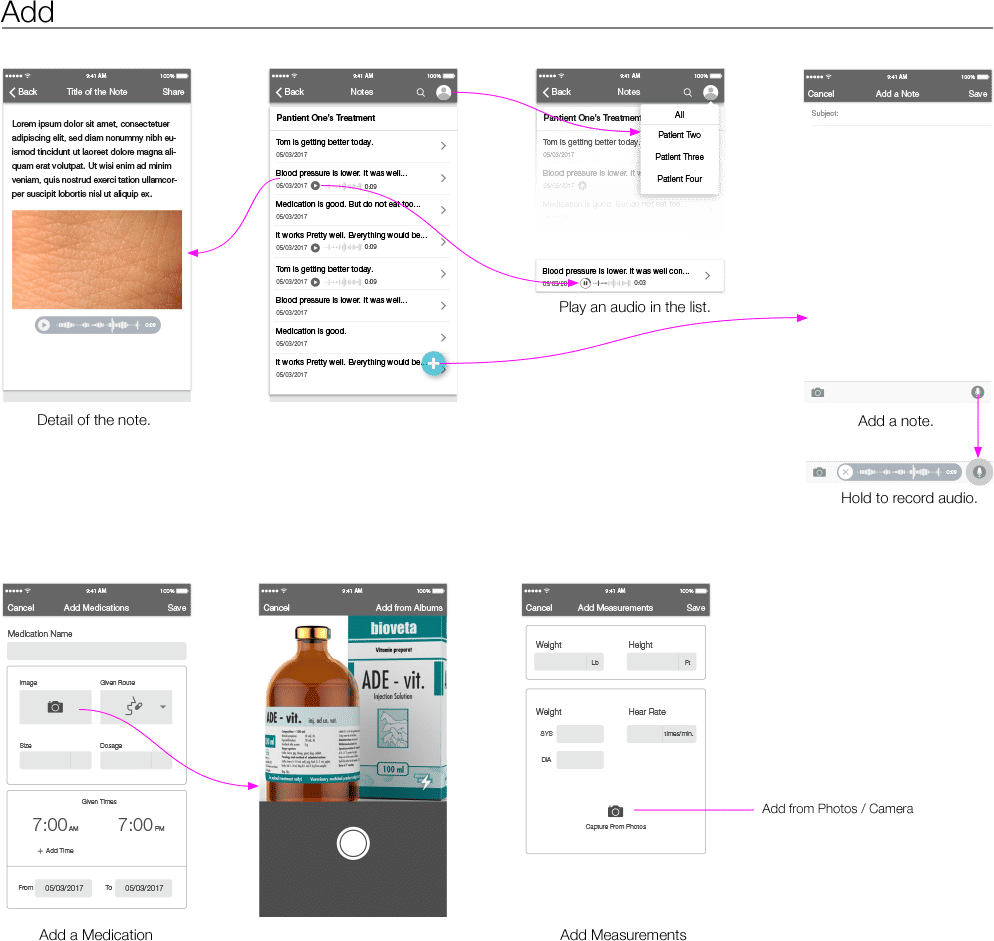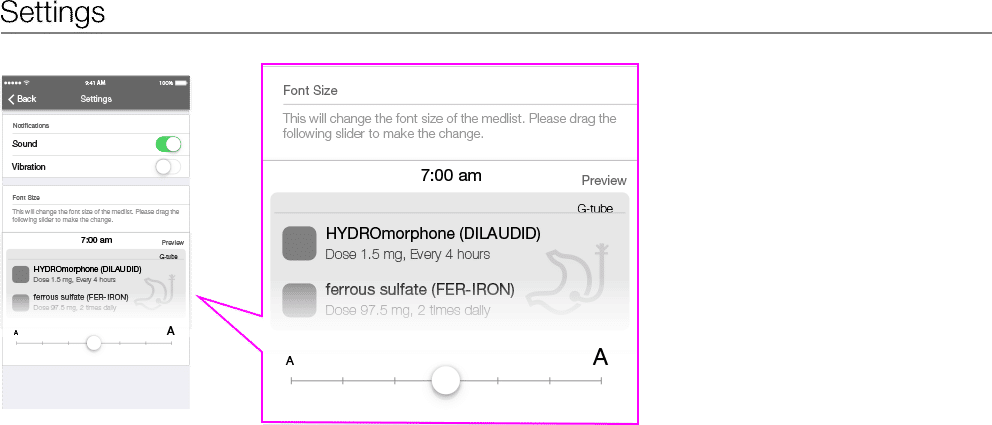 Micro interaction and Animation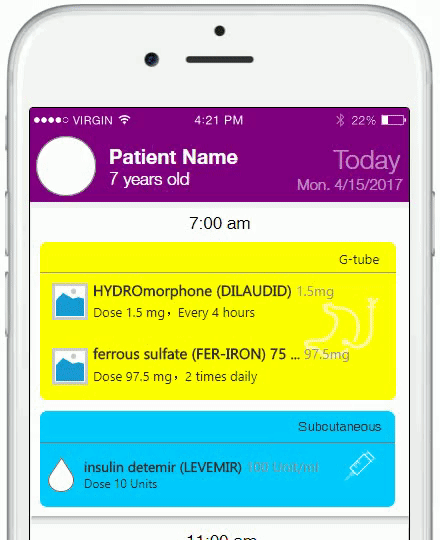 High-Fidelity Prototype
http://dh8caz.axshare.com/#c=2
---
Other Featured Projects
A gamified system that saves young patients' lives by finishing daily hygiene activities.
A space-scheduling system that helped students reserve a space in facilities during the pandemic.
An interactive map that shows the alumni network of NDSU SoDAA.